D'AVEIA Moisturising Cream
100 ml

Cream specifically formulated for the face, with proven moisturising, emollient, protective and softening properties, enabling the reestablishment of the skin's physiological balance.
Best price in the last 30 days: 15,55€
Promotion valid from 2023-10-01 to 2023-10-31
Cream specifically developed for the face and restricted areas of the body, namely, hands. D'AVEIA Moisturising Cream with Colloidal Oatmeal, which has recognized moisturising, emollient, protective and softening properties.
Its association with Corn reinforces its protective and moisturising effects. The presence of Bisabolol and Allantoin gives D'AVEIA Moisturising Cream a skin re-epithelialization effect. D'AVEIA Moisturising Cream also has an important softening effect, reinforced by Green Tea and Vitamin E Acetate, which contain antioxidant properties.
Dermatological tests have shown a 73% increase in skin hydration after just 3 hours of application - D'AVEIA Moisturising Cream has a remarkable moisturising and emollient effect, which contributes to restoring the skins physiological balance while preserving its integrity.
Daily care for dry and dehydrated skin (restricted areas: face, hands).
Indicated as an adjunct to therapy for Irritant Contact Dermatitis, Xeroses, Dyskeratosis, due to its moisturising and emollient
Apply on the face, gently massaging, until completely absorbed.
Colloidal oatmeal, Corn, Bisabolol, Allantoin, Green tea, Vitamin E. {{review.title}}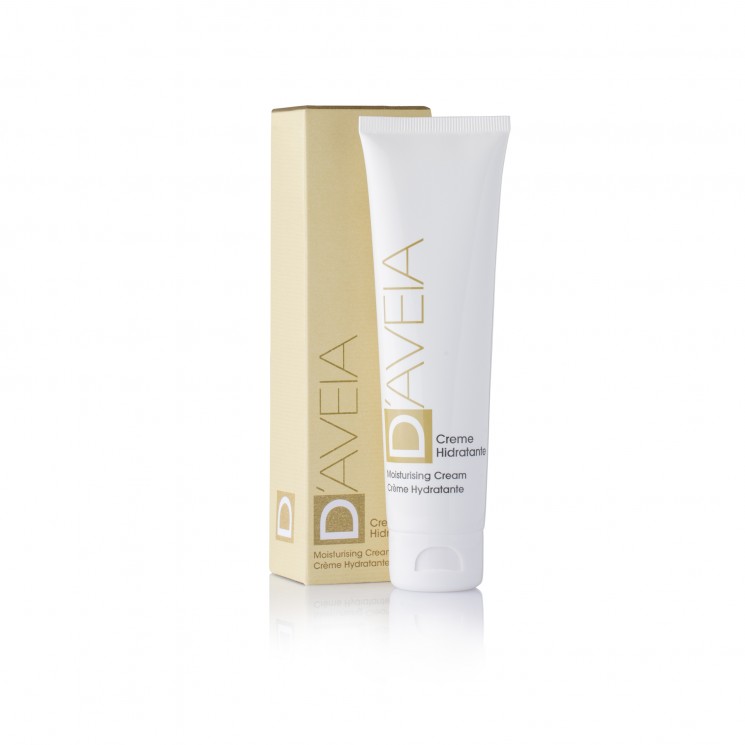 Search this Store
D'AVEIA Moisturising Cream