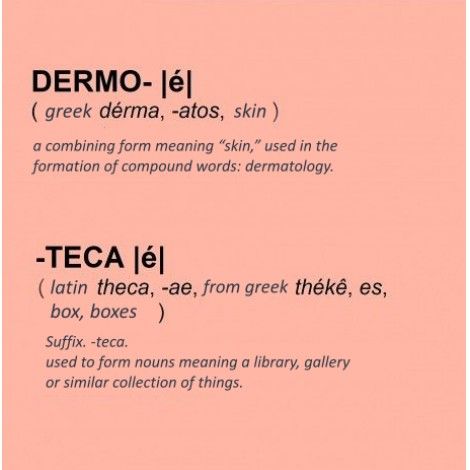 Dermoteca
Dermoteca is a Portuguese dermatological cosmetic laboratory with over 25 years of experience, specializing in the areas of hygiene and hydration, specific care for babies and children, as well as in the area of intimate care.

Dermoteca has two own Portuguese brands, D'AVEIA and DC-Dermoteca Cosmetics, as well distributes eight brands exclusively in Portugal.

The success of our first brand - D'AVEIA - through scientific rigor and innovative formulas has made us conquer the medical class and the heart and skin of the Portuguese, positioning us as the most sold Portuguese cosmetic brand most in pharmacies.

Dermoteca products are sold in more than 2,500 pharmacies and drugstores throughout Portugal, and the Portuguese brand D'AVEIA is also found in Angola and Mozambique.
OUR HISTORY - 1994
Dermoteca is a Portuguese Pharmaceutical Laboratory founded in 1994, as a result of the entrepreneurial spirit of Pharmaceutical Dr. Cristina Varandas.
Dr. Cristina Varandas, was previously responsible for the launch in Portugal of well known brands of dermocosmetics, such as Uriage and Aveeno, having also worked on brands such as Institut Esthederm, among others.

Dermoteca, from its foundation to the present day, is a Portuguese laboratory specialized in Cosmetics, having started its activity with Dermatologists, Pediatricians and alongside the Portuguese Pharmacies. The beginning of its activity, had only Dr. Cristina Varandas and 3 more employees through representations of the internationally recognized brands Aveeno, OTC Ibérica and Melisana Pharma.

During the first 5 years, the growth of the Aveeno brand increased exponentially each year, with Portugal being considered a case study at European level.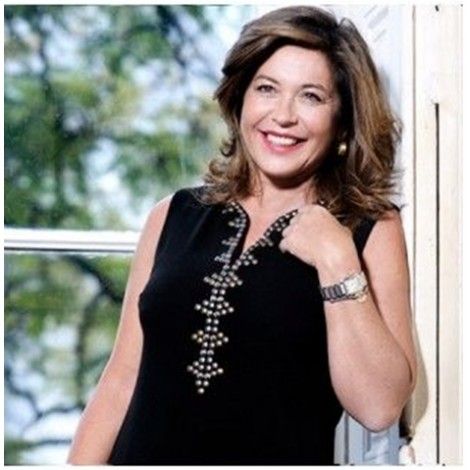 OUR HISTORY - 2000
In 1999 Aveeno was acquired by the American multinational company Johnson & Johnson, and Dermoteca without any other option, lost this brand, so important for the maintenance of its existence and of all the jobs it had created until then.

In order to preserve its existence and keep all its employees, Dermoteca decided to venture out, starting a new project, unique and risky for the Portuguese reality.

Thus in 2000, the first Portuguese dermatological cosmetic brand - D'AVEIA is created.
At this time Dermoteca extends its activity beyond Dermatology and Pediatrics to the area of Gynecology - Intimate Care.

The rigor, safety and efficiency, which characterize all of its products, prompted D'AVEIA to quickly implement itself and occupy a place of reference in the home of all Portuguese.

Over the years, Dermoteca has always launched innovative, effective, safe and adapted cosmetics to the needs of the consumer, the Medical class and the Pharmaceutical class.

D'AVEIA continues to expand and complement itself with each passing year.
OUR HISTORY - 2009
In 2009, Dermoteca launches its second own brand, DC Dermoteca Cosmetics, based on Touriga Nacional grape ingredients, with cosmetics intended for Hygiene, Hydration and Aging Prevention
Of these ingredients stand out the anti-oxidants Resveratrol, Polyphenols and Proanthocyanidins, which delay and correct the signs of skin aging.
With this new brand, Dermoteca expands its activity to the area of Aesthetic Medicine.

All Dermoteca brands, owned and distributed, are highly prescribed by specialists - Dermatologists, Pediatricians, Gynecologists, and Aesthetic Medicine. D'AVEIA became the Portuguese brand with the highest medical prescription and pharmaceutical advice.

All products can be found in Pharmacies and Drugstores all over Portugal, as well as in our online store.


D'AVEIA
D'AVEIA created in 2000 is Dermoteca's first brand. Initially with 12 references, aimed at Hygiene, Hydration and Skin Protection of children, adults and the elderly.
D'AVEIA started to be promoted to Dermatologists, Pediatricians and Pharmacies, having later expanded to the area of Gynecology.

D'AVEIA's philosophy is to strengthen the skin's defenses, preserving and restoring the physiological balance.
To our pride, D'AVEIA quickly established itself in the homes of all Portuguese, occupying a leading position in the pharmaceutical market, being the Portuguese best-selling cosmetic brand in Pharmacies and Drugstores.

Since its launch in 2000, D'AVEIA has had constant recognition from the various medical specialties and the pharmaceutical class, which believe and continue to trust our innovative cosmetic formulations.

Over the years, we have always launched new cosmetic products, innovative and adapted to medical, pharmaceutical and consumer needs.

D'AVEIA combines natural ingredients such as Colloidal Oatmeal, Rice and Corn in all of its products, currently standing out in the area of intimate care, hygiene, hydration and specific care for all skin types and for the whole family.
DC-DERMOTECA COSMETICS
In 2009 Dermoteca launches another brand in the Portuguese market, DC-Dermoteca Cosmetics.
DC-Dermoteca Cosmetics is a brand dedicated to anti-aging, firming and moisturizing care for all skin types.

Formulated from grapes and their derivatives, DC-Dermoteca Cosmetics was specifically designed to prevent aging and enhance the youth and the natural beauty of the skin.
Its cosmetic formulation is based on the ingredients present in the grape and its derivatives, Resveratrol, Polyphenols and Proanthocyanidins, with marked anti-oxidant and aging-preventing action.

With the launch of this brand, Dermoteca expanded its activity to Aesthetic Medicine.

With 3 specific cosmetic lines for Normal or Dry Skin, Mixed or Oily Skin and Reactive Skin, each of which consists of a product for Cleaning, Hydration and Anti-Aging.

DC-Dermoteca Cosmetics, also has cosmetic formulations, intended for specific skin care.