BIOCLIN BIO-FORCE Food Supplement
60 tablets

Counteracts hair loss by promoting growth. Strengthens nails.
Fights hair loss by promoting hair growth.
Nourishes and strengthens hair and nails.
Protects the hair bulb from free radicals.
Extended-release tablets, ensuring better absorption of the ingredients.
Hair loss treatment.
Adjuvant in anti-fall treatments: Bioclin BIO-FORCE Fortifying Shampoo + Bioclin BIO-FORCE Fortifying Lotion Minimum 21 days
One tablet a day, taken during the main meals with a glass of water for a minimum of 2 months.
Methionine, Cysteine, Biotin, Folic Acid, Vitamin B5 and B6, Zinc, Copper, algal Oil (DHA - Omega-3), Grape Seed Extract, and Guarana. {{review.title}}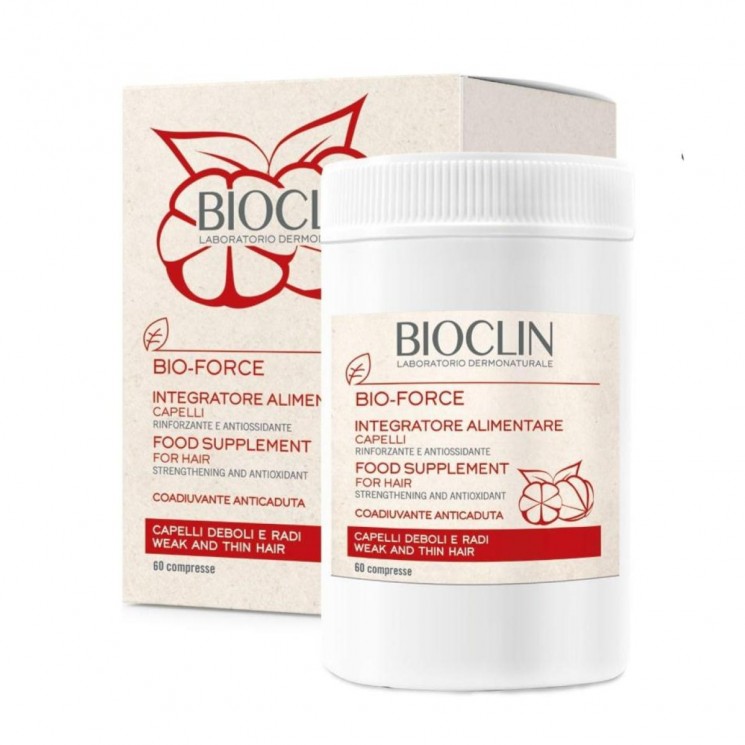 Search this Store
BIOCLIN BIO-FORCE Food Supplement