DC Moisturising Normal / Dry Skin
50 ml

Fluid cream, rapidly absorbed with marked moisturising, emollient and antioxidant action, for the daily care of normal or dry skin.
Fluid emulsion and quickly absorbed, with marked hydrating, emollient and antioxidant action.
Constituted by a Synergistic Antioxidant Complex (Resveratrol, Polyphenols and Proanthocyanidins), it preserves the functionality of skin cells, preventing skin aging. Its marked moisturizing and emollient action is due to the presence of a Complex of active ingredients Moisturizing / Exfoliating (Alpha, Beta and Poly-Hydroxy Acids) that, associated with Omega 6 and Ceramides, restructure the surface layer of the skin, restoring balance physiological effect of dry and dehydrated skin.
It also has UVA and UVB sunscreens that guarantee daily sun protection (SPF15), preventing aging induced by solar radiation.
Dermatological tests show a significant increase in skin hydration after 6 weeks.
Normal skin. Dry skin. Dehydrated skin.
Apply on skin previously cleansed, gently massaging until completely absorbed.
In the recommended age, it can be applied in the morning and in the evening, or in the morning and DC Anti-Aging Lifting Normal / Dry Skin in the evening.
Grapeseed oil, Grapeseed extract, Vitis vinifera extract, Resveratrol, Lactic acid, Glicolic acid, Reduced glutathione, Ceramides 2 and 3, Tocotrienols, Inositol, Trehaloside, Trimethylglycine, Xylitol, SPF 15. {{review.title}}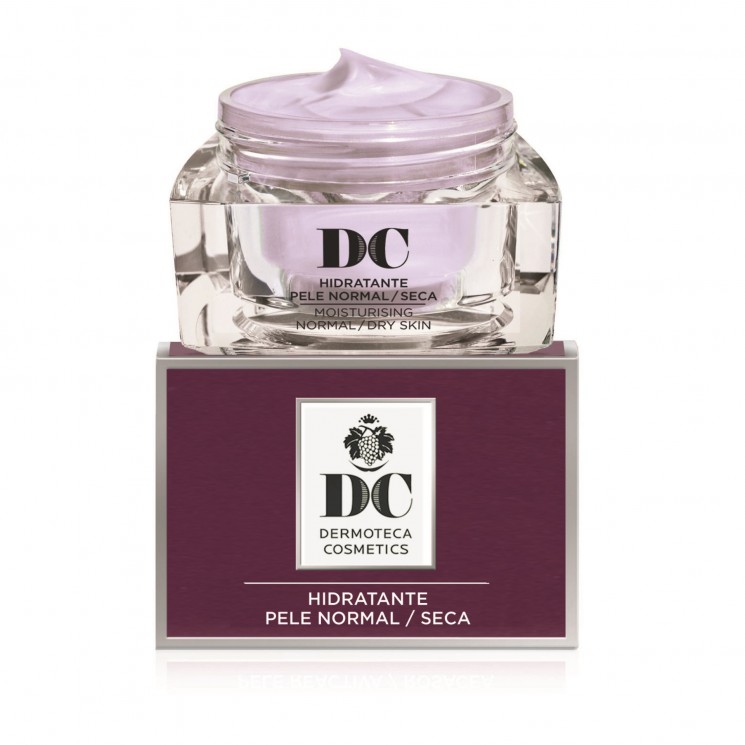 Search this Store
DC Moisturising Normal / Dry Skin