D'AVEIA SEPT Cleaning Emulsion
200 ml

Cleansing emulsion for soft and delicate hygiene, for face, hands and body, with antiseptic agents that protects against the proliferation of microorganisms, without causing any irritation or allergy.
D'AVEIA SEPT Cleansing Emulsion with Colloidal Oatmeal, which contains recognized moisturising, protective and softening properties, allowing gentle cleansing that respects the physiological balance of the skin.
The presence of Antioxidants and Bisabolol relieves skin irritation. It also contains antiseptic agents which provide protection against microbial proliferation.
Dermatologically tested.
Relief of irritated skin resulting from: oily or acne-prone skin, diaper rash, atopic dermatitis or chickenpox.
Shake well before using. Use as a normal shower gel. Allow to sit for a few minutes and rinse.
Aveia Coloidal, Ácido benzóico, D-Gluconato de Clorohexidina, Bisabolol, Maltitol. {{review.title}}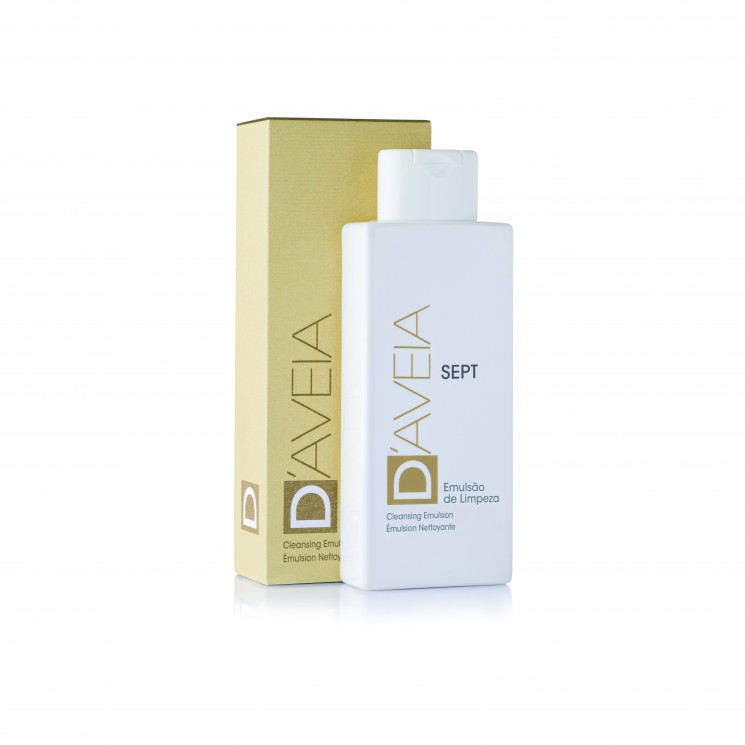 Search this Store
D'AVEIA SEPT Cleaning Emulsion