D'AVEIA Pediatric Neutral Shampoo
200 ml

Gentle and delicate shampoo, suitable for frequent washing of hair and scalp of babies and children, from the first days of life.
D'AVEIA Pediatric Neutral Shampoo is a shampoo intended for frequent washing.
Colloidal Oatmeal has moisturising and softening properties which are very effective on the hair and scalp. The Oats association with Rice, complements and optimizes its properties.
D'AVEIA Neutral Pediatric Shampoo respects and contributes towards restoring the hair and scalps physiological balance.

Delicate hygiene for baby and child, from day one. Indicated for hypersensitivity to ingredients commonly used in shampoos.
Apply on the infants or childs wet hair or scalp, gently massage, allow to sit for a few minutes and rinse. Repeat application. Use whenever needed.
Colloidal oatmeal, Rice, Washing Agents of Vegetable Origin. {{review.title}}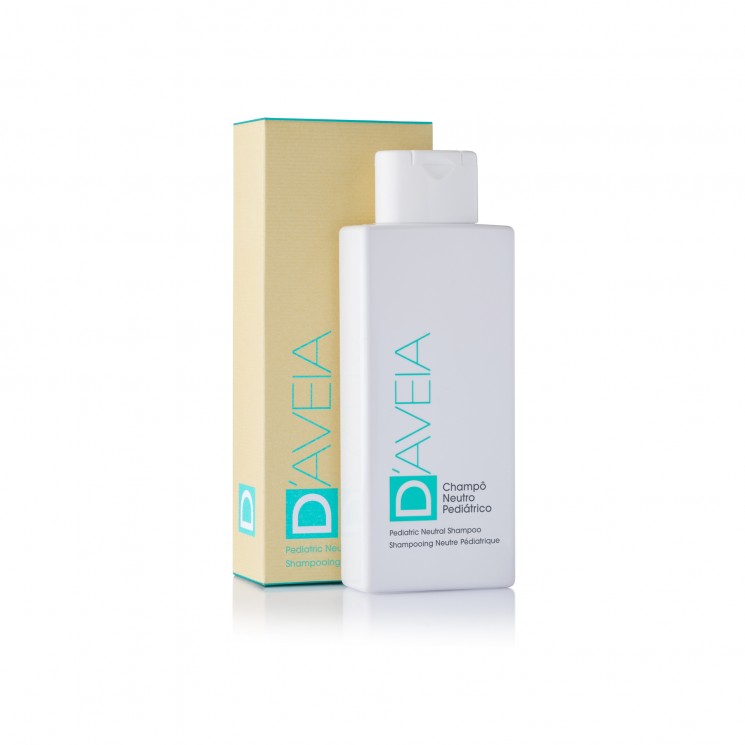 Search this Store
D'AVEIA Pediatric Neutral Shampoo