D'AVEIA Pediatric Intimate Care
200 ml

Children's intimate hygiene emulsion for daily use. Prevents changes in the intimate area and promotes the relief of symptoms such as burning, irritation and itching.
D'AVEIA Intimate Pediatric Care, has an alkaline pH and was specifically formulated for girls intimate hygiene, from when they leave their diapers to their 1st menstruation (when the pH of the external vaginal area becomes acidic). Until puberty girl?s have an alkaline vaginal pH.
D'AVEIA Intimate Pediatric Care maintains physiological balance, reinforces natural defences and prevents the appearance of vulvovaginitis. The presence of Colloidal Oatmeal, with its moisturising, emollient and softening effects, relieves burning sensation and itching.
Dermatological tests show a significant decrease in symptoms, including itching, burning sensation, redness and odour.
For daily intimate child hygiene. Indicated for the relief of burning sensation and itching, namely as an adjunct to the treatment of genital disorders (girl and boy), due to its softening and emollient effect.
Apply directly to the moistened intimate area and then rinse.
Colloidal oatmeal, Rice, Vitamin E, Bisabolol. {{review.title}}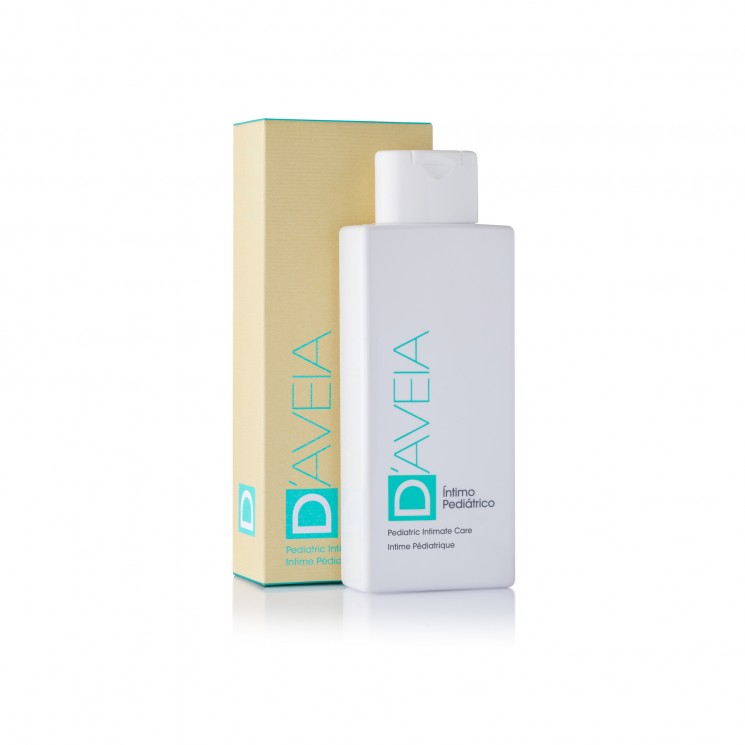 Search this Store
D'AVEIA Pediatric Intimate Care