D'AVEIA Pediatric Dermo-Oil
200 ml

Vegetable cleansing oil for the baby and child emollient bath. Hygiene of the diaper change, chickenpox, atopic skin and skin dryness.
D'AVEIA Pediatric Dermo-Oil with Colloidal Oatmeal and Corn, which reinforce the hydrolipidic film and skin barrier function, due to their moisturising and emollient effects.
Dermatological tests demonstrate D'AVEIA Pediatric Dermo-Oil has a remarkable moisturising and emollient effect, which contributes towards restoring the skins physiological balance and preserving its integrity.
D'AVEIA Pediatric Dermo-Oil also has a softening and anti-irritant effect, due to the presence of antioxidant substances, including Green Tea, Ascorbyl Palmitate and Vitamin E Acetate.
Dermatological tests prove its strong moisturising and emollient action, which preserves the integrity of the skin.
Hygiene from day one.
To be used for Diaper Changing, Milky Crust, Atopic Dermatitis and Chickenpox, due to its emollient effect.
May be used directly on the skin, as a moisturiser and emollient, or in an emollient bath. the first days of life. In the baby and child's emollient bath.
Indicated in Atopic Dermatitis as a moisturizer and emollient relieving irritation and itching.
It can be used diluted in bath water.
Colloidal oatmeal, Corn, vegetable oils, Beeswax, Ascorbyl palmitate, Vitamin E acetate, Green tea {{review.title}}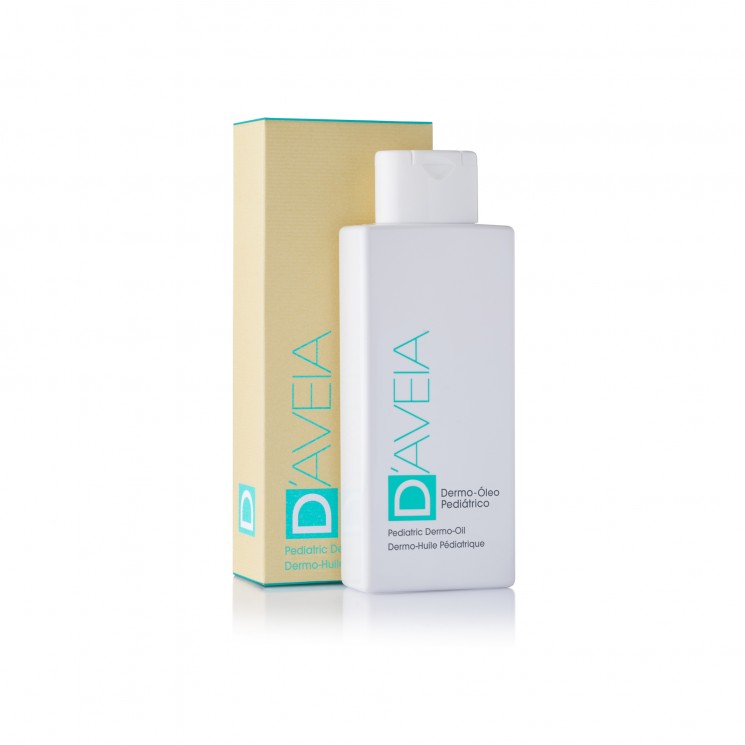 Search this Store
D'AVEIA Pediatric Dermo-Oil