D'AVEIA Mandelic Lip Stick
5 gr

Lip Stick composed of Mandelic Acid at 5% concentration, a substance extracted from almonds, with anti-flaking, moisturizing and regenerative action.
Best price in the last 30 days: 15,15€
Promotion valid from 2023-10-01 to 2023-10-31
D'AVEIA Mandelic Lip Stick moisturises, lubricates and protects dry and very dry lips. Its formulation contains 5% of Mandelic Acid, extracted from almonds, which eliminates scales and restores hydration of the lips. Its emollient and lubricating effects are a result of the vegetable oils present in its composition. Vitamin E and Bisabolol are also present in its composition, providing an anti-irritant and softening effect. Dermatologically tested.
For dry and peeling lips as a result of any given cause, or whenever you wish to moisturise, lubricate and protect your lips.
Indicated as an adjunct to retinoid therapy due to its moisturising and emollient effect.
Apply on the lips several times a day, whenever needed.
Mandelic acid at 5% concentration, Beeswax, Vitamin E, Bisabolol, Corn oil. {{review.title}}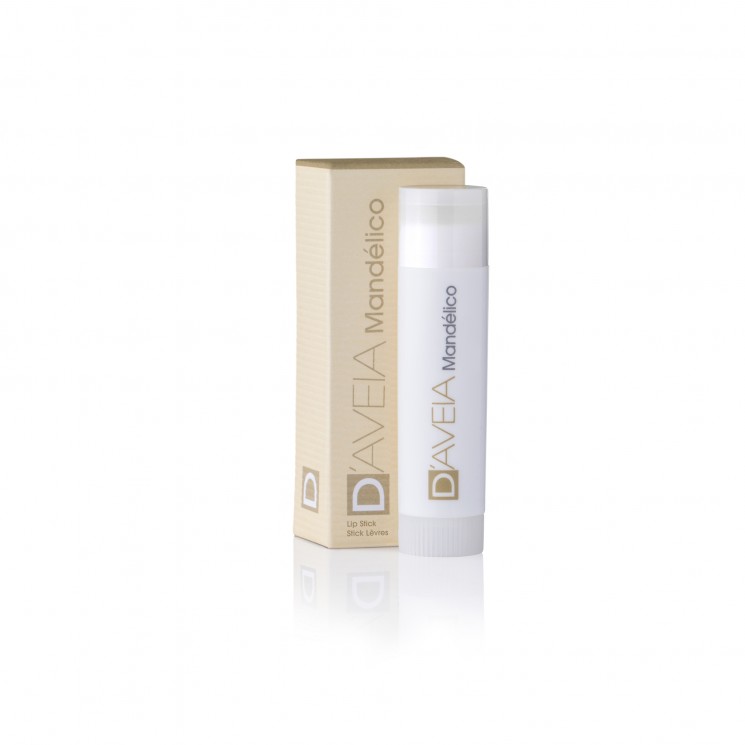 Search this Store
D'AVEIA Mandelic Lip Stick