D'AVEIA Ceutics Anti-Aging Micellar Solution
400 ml

Anti-Aging Micellar Solution that physiologically cleans and removes makeup from the face and eyes without removing the protective hydrolipid film.
Physiologically cleanses and removes makeup from the face, eyes and neck. Reduces Redness by improving microcirculation. Tones and reduces the size of pores, thus improving the texture and appearance of the skin. Brightens and reduces Age-Spots (characteristic aging spots). Hydrates and softens the skin. Anti-Aging due to the presence of antioxidants, prevent aging and photoaging.

Micellar solution for all skin types, even the most sensitive. Face, eyes and neck.
Apply to a cotton pad and cleanse the skin of the face, eyes and neck, morning and night. Being a delicate solution, there is no need to rinse.
Niacinamide; Allantoin; Colloidal Oatmeal; Amino acids. {{review.title}}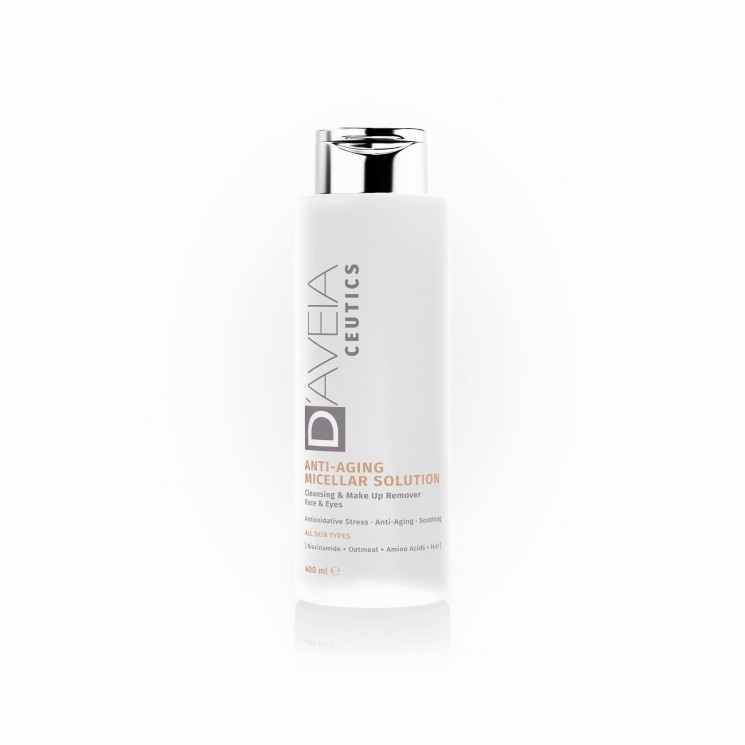 Search this Store
D'AVEIA Ceutics Anti-Aging Micellar Solution