BIOCLIN BIO-HYDRA Moisturizing Shampoo
200 ml

For normal hair and sensitive scalp. Moisturizing Shampoo.
For normal hair. Moisturizing and nourishing shampoo.
Gives brightness and makes hair softness.
93.8% Natural Ingredients.
Apply to moistened hair and massage.
Let it act for 2 or 3 minutes and rinse.
Then apply bio-hydra moisturizing mask.
Water from Ancient Apples from Etna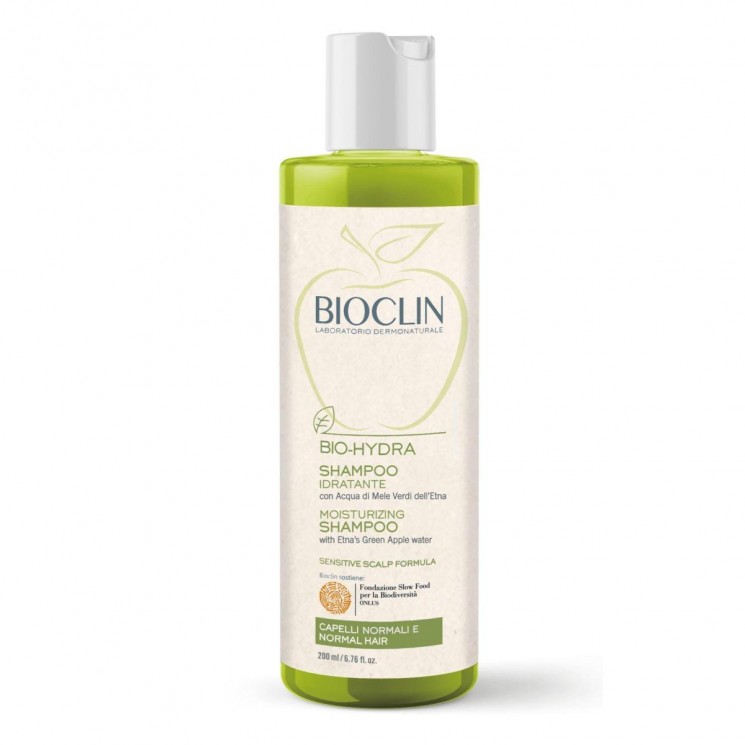 Search this Store
BIOCLIN BIO-HYDRA Moisturizing Shampoo