Alphactif Hair Loss Lotion
100 ml

Lotion indicated for hair loss in men and women. Slows hair loss, improving tone and capillary density.
Anti-hair loss lotion indicated as intensive cosmetic treatment, in situations of hair loss, for both men and women.
With 1% Organic Silicon, it prevents hair loss, improving its tone and capillary density.
Fortifies and revitalizes the hair, due to the presence of Plant Extracts (Liliácea Extract, Soy Protein Complex), rich in Amino Acids, Mineral Salts and Trace elements.
Vitamin B6 is essential for hair growth, being essential in the keratin synthesis process.
Dermatologically tested and with excellent tolerance.
Hair loss. Hair strengthening.
Apply by drawing stripes on the scalp, massaging lightly. Intensive treatment: Use daily for 4 weeks.
Maintenance treatment: 3 to 4 times a week.
Use Alphactif Tonifying Shampoo as a complement to the treatment.
Organic silicon, Hyaluronic acid, Liliaceae extract, Soy protein complex, Vitamin B6. {{review.title}}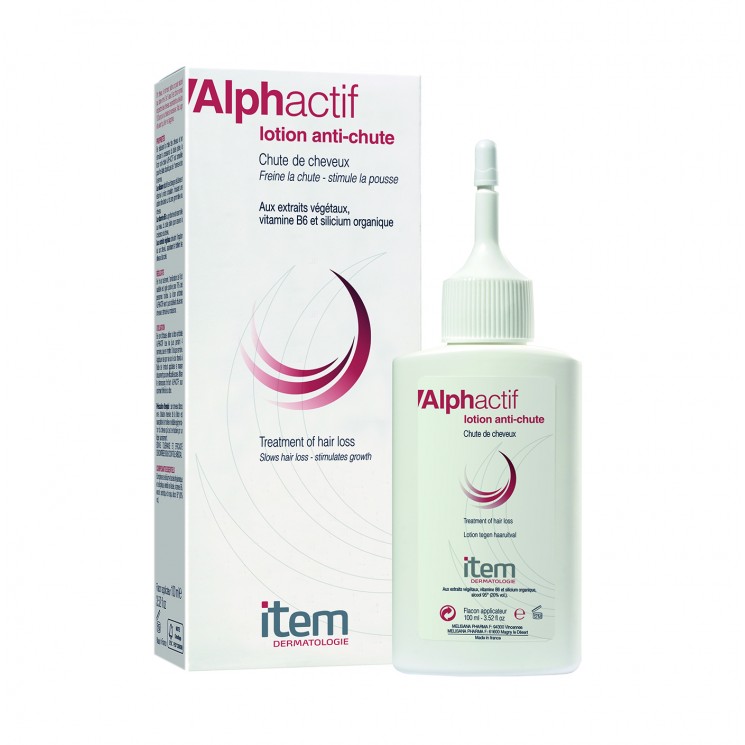 Search this Store
Alphactif Hair Loss Lotion