Alphacade Anti-Dandruff Shampoo
200 ml

Shampoo with soothing and anti-flaking properties. Soothes itching (pruritus), limiting the formation of scales. Moisturises the scalp, leaving the hair shiny and soft
Dandruff
Shampoo with keratolytic action that, due to the presence of Salicylic Acid and Alpha-Hydroxy Acids (Glycolic Acid, Citric Acid and Malic Acid), allows detaching and removing dandruff films, as well as Psoriasis plates.
With Cade and Cedar Essential Oils, it moisturizes and softens the scalp, leaving hair shiny and smooth.
Calms itching (itching) and redness of the scalp with flaking, itching and irritation. Clinically proven efficacy: significantly reduces scaling, erythema and itching on the scalp.
Dermatologically tested.
Flaking conditions of the scalp, like dandruff or psoriasis.
This product may be used in both scalp and body hygiene.
Apply on previously wet hair and massage.
Allow to sit for a few minutes and rinse. Use 3 to 4 times a week.
When using a treatment shampoo, it is advisable to alternate with a frequent use shampoo, such as D'AVEIA Neutral Shampoo.
Salicylic acid, Glycolic acid, Citric acid, Malic acid, Cade, Cedar and Tiaré essential oils {{review.title}}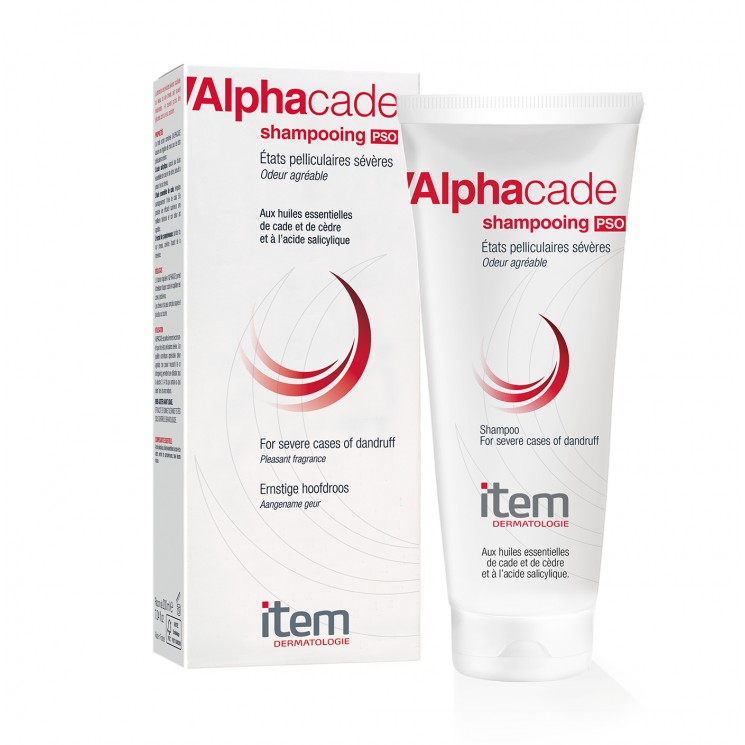 Search this Store
Alphacade Anti-Dandruff Shampoo